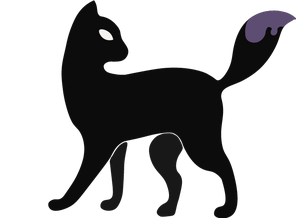 nicole tax
Multimedia Designer // Experience Designer
Welcome!
My name is Nicole Tax. I have just completed my Bachelor's study at the HAN in Arnhem (Communication & Multimedia Design). Pleased to know you're interested in me and my work!

I enjoy crafting visually pleasing layouts and designs, particuarly magazines and websites. So far I have worked on on a wide range of projects, including mobile apps, web designs, (mobile) games, campaigns and plant walls.

To view my portfolio, please check out my projects by clicking the 'portfolio' button above. Links are included if you wish to see more of my designs or read more about my projects in-depth.

Want to get in touch? Simply go to 'contact' and hope to hear from you soon.

Enjoy your stay. ✌️
PORTFOLIO
Below you will see an impression on my projects so far. Click the images to see a bigger version!
Nationale VeganChallenge
Nederlandse Vereniging voor Veganisme (Dutch Vegan Society)

I've worked on several assets and content for the projects, including facebook posts, e-cards, and Wordpress pages.

You can see posts with my content on this Facebook-page: https://www.facebook.com/30dagenvegan/
VeganChallenge case study
Nederlandse Vereniging voor Veganisme (Dutch Vegan Society)

UX-improvements for one of the projects of the Dutch Vegan Society (NVV) - the VeganChallenge. This project is my Bachelor thesis and part of my volunteering job at the NVV.
HAN Minor Abroad
HAN Bureau Internationalisering / International office

By doing research on the user experience on the current Minor Abroad search engine, I figured it could use some major improvements. In this case I tackled some of the issues students face on their search for a minor abroad and designed a more pleasurable user experience.
De Zintuigen wand (Wall of Senses)
Lectoraat Architecture in Health

A physical wall designed to promote healthy eating among elderly people in nursing homes by stimulating the senses. Second picture shows some concept art I did. Winner of the Revolutionary Research award at ICA Presents on January 24, 2019.
KLM iFly strategy
KLM

Content strategy for a new campaign (physical and social media) for KLM's iFly-magazine. For the course Online TouchPoint Management at the Media Design E-business semester at the HAN.
Miss Etam Service Design
Miss Etam

During the Service Design course, we reviewed Miss Etam's current service design and a vision of how this brand could engage its target audience better through a better mobile app geared towards a senior audience.
Google Analytics study - HAN Oral Health Care webpage
Hogeschool van Arnhem en Nijmegen

A study on how to improve HAN's oral heath care course overview, based on selected KPI's, to gain more customer engagement and leads from the target audience. This course was meant to be an introduction to Google Anaytics.
OV-Journey
iXperium Arnhem

A concept for mobile game targeted at children with special needs to help them independently travel by public transport. The general idea is the trip from point A to B being the game itself with a focus on NFC-feature on Android-phones.
Wander
Hogeschool van Arnhem en Nijmegen (HAN)

An immersive, futuristic experience in the HAN, meant to engage visitors with many of the technological advancements of Experience Design. The experience features a fictional AI we named IRIS (ICA Rating Individuals System).

A multidisciplinary assignment with me and my classmate as UX-designers and two IT-graduates.
Ellis' Quest
Sensire

A mobile game inspired by the Rational Emotive Behavior Therapy method (REBT for short, RET in Dutch), created and developed by American psychotherapist Albert Ellis (hence the title). Our target demographic are children aged 11-16 in need of REBT.
Bella Donna homepage revamp
A case for a new lay-out for vintage store Bella Donna in Arnhem. I went from reserach to a concept to a design in HTML/CSS5.
Immersive Space
This interactive short story is made in Adobe Animate CC using a bit of ActionScript (outdated, I know!). The objective is to create a space as immersive as possible. It was still very intense, especially since I had to complete this assignment on my own.
Magazine
My first project at the HAN, a magazine about myself, as well as some small assignments from school.
Contact me
Hi! My name is Nicole.

I volunteer as a designer for the Dutch Vegan Society (NVV) but I'm also looking for a paid job as a graphic/UX/UI- designer.

My e-mail: [email protected]

Or feel free to say hello on LinkedIn!